There are many ways you can get involved at IKUS. Supporters, staff members, and case managers all contribute in crucial ways toward making each day another best day for our clients and campers. IKUS responsibly uses our supporters' generous gifts to provide top-notch services to a critical, yet underserved population. We make use of high-quality facilities and employ experienced, compassionate staff so we can serve with excellence. Through our life enrichment services, clients increase their independence, self-sufficiency, and productivity, and the benefits ripple outward to the entire community.
Here are just a few of the ways you can help make that happen.
SPREAD THE WORD
Tell others about IKUS Life Enrichment Services, including your family, friends, and clients.
Employment Opportunities
JOIN THE IKUS TEAM
Employment and Internship Opportunities
Joining IKUS as an employee or intern will give you the opportunity to model, mentor, and empower individuals with disabilities, helping them develop their skills and independence through community inclusion and participation. Together, we can give clients the tools they need to make every day another best day.
Working at IKUS provides a number of unique benefits:
IKUS serves clients of all ages and abilities, giving staff a wide variety of job experience that will serve them well when they enter the job market.

The skills and knowledge you will acquire are transferrable to other employment settings, especially those in the human services professions.

Working at IKUS is ideal preparation for a career in special education, PT, OT, recreation therapy, psychology, social work, nursing, and medicine.
We provide routine feedback from a direct supervisor and/or the Director of Program Services.
---
Our staff is committed, caring, and compassionate
Our enthusiastic, energetic, and experienced staff support and encourage clients as they challenge themselves to grow in self-sufficiency. We are especially good at hiring and supporting compassionate staff with a deep understanding of how to empower people with disabilities to live with independence and self-confidence. This is essential to our unique ability to deliver a quality experience for clients. Are you ready to join the team?
NOW HIRING: Summer Camp 2023
Apply today to join our team!
IKUS EMPLOYMENT OPPORTUNITIES:
Internship and fieldwork opportunities with IKUS provide experiential learning by integrating knowledge and theory learned in the classroom with practical application and skills development in a professional setting. We expose interns to the human service arena and its culture. We will also introduce you to organizational structure and conduct, best practices, and special projects as applicable to internship requirements.
Undergrad and graduate opportunities are available year-round

Flexible hours and scheduling

Paid and unpaid placements available

Required trainings are provided
Community Integrated Skill Building is a year-round program that assists clients in maintaining and increasing their independence and economic self-sufficiency. This program helps clients develop vocational, safety, leisure, relationship, and leadership skills by working from the goals in their Person-Centered Plan. Skill Building Mentors facilitate this program and work directly with clients. Full-time, part-time, and on-call positions are available.
COMMUNITY LIVING SUPPORT MENTOR
The Community Living Support program encourages self-sufficiency and independence through community inclusion and participation. CLS Mentors work in the individual's home and/or community settings to help with assisting, reminding, observing, guiding, and/or training in a wide variety of essential activities. Full-time, part-time, and on-call positions are available.
The Supported Employment program aims to help individuals with disabilities find gainful employment in the community. Through assistance with vocational experiences, interviewing techniques, and social workplace skills, mentors empower clients to increase their independence and economic self-sufficiency.
Other positions, including FOOD SERVICE PREP are also available.
SUMMER EMPLOYMENT OPPORTUNITIES:
Counselors are responsible for creating and establishing the "cabin unit." They are responsible for helping the campers to create a summer which will last a lifetime! Counselors are responsible for the hands-on physical care of campers (feeding, clothing, etc.) and for establishing friendships with the campers. A cabin consists of no more than ten campers with four staff in each cabin. The camper-to-staff ratio is 1:3.
This position is similar to the Cabin Counselor position, but Day Camp staff work one-on-one with campers who come in during the day and then provide support for overnight camp in the evening.
Leadership and Activity Staff receive training in all high adventure activities, including lifeguard and waterfront training, high ropes training, and other program components. The leadership staff assist in running daily programs while providing supervision for camp counselors and campers. They also assist staff and campers with daily needs, provide leadership for staff, and hold weekly meetings.
Enjoy the outdoors and share the excitement of camp living with individuals with disabilities while furthering your education and practicing nursing skills in a state-of-the-art medical center. All health office staff receive medication administration training from a CMH and are supervised by a licensed camp nurse.
General Qualifications: ITC seeks staff members who are a minimum of eighteen years of age and who have completed one year of college by the beginning of summer. High preference is given to individuals majoring in fields related to the human services, including special education, therapy, psychology, social work, and medicine. We look for mature, enthusiastic, responsible, selfless, and caring individuals. We are interested in a balance of returning staff and new staff, people experienced in working with the disabled and those seeking out the experience for the first time. ITC is an equal opportunity employer.
Salary Range: $260-$360 per week (based on job and years of experience). All positions include free room and board.
Year-round camp positions are also available. Salary is dependent on the position.
"Indian Trails Camp was the first place my classroom experience come to life. It allowed me to know wholeheartedly that becoming a Certified Therapeutic Recreation Specialist (CTRS) was my passion, helping me become the therapist I am today. ITC is a magical place for every individual gifted with the chance to spend any amount of time there; I carry the memories with me everywhere. I Ike IKUS, forever and always."
— Candace Quint, CTRS, Mt. Brighton Adaptive Ski School Director
"ITC is such a special place! Where do I begin? As a supports coordinator, I work with various agencies, professionals, and families in West Michigan. My years at Indian Trails helped me embrace and appreciate this variety and help connect families with helpful resources. I will forever appreciate the opportunities I had while at ITC."
— Jenna Lee, LLMSW, QIDP, Supports Coordinator
"I was first recommended to work at Indian Trails Camp by a counselor at GVSU to gain applicable experience to enter the field of Occupational Therapy. After working just a few days of summer camp I discovered a passion for working with individuals with disabilities and was certain that Occupational Therapy was my future career. Now, after several more summers of working as a camp counselor and working with the Skill Building program, I currently work with children with developmental disabilities as an Occupational Therapist. I am ever so grateful for my time at ITC as it shaped my passion and understanding for this population. I would highly recommend working at ITC to anyone interested in a medical profession!"
— Kendra H, MS Occupational Therapy, 2013, Grand Valley State University
"I could never fully put into words how Indian Trails Camp has impacted my life and shaped my career path. Through working at camp, I fell in love with the severely multiply impaired population and learned many skills, such as personal care, communication, and transferring, that I currently use every day at my job. Working with the campers and consumers through ITC has truly been one of the best life experiences I could have ever imagined. I 100% believe working with these individuals is what makes me into the teacher I am today. ITC and everyone I've met through my time there will always have a big place in my heart."
— Ashley Reidel, Severely Multiply Impaired Teacher ages 18-22 (worked summer camp at ITC for three summers and CLS for one year)
"I decided to work at Indian Trails on a whim. Following this whim was one of the best decisions I ever made. It was because of Indian Trails that I discovered one of my greatest passions and dream career. I had no idea how well Indian Trails equipped me for the professional world until I began my first career job and surprised myself by how prepared I actually felt. Indian Trails provided me with hands-on experience with a multitude of disabilities and personalities. I quickly learned how to redirect challenging behaviors, be creative with interventions for fine/gross motor skills, social skills, and coping skills, empower individuals, and to maintain composure in overwhelming and tasking situations. Indian Trails will forever hold a place in my heart, and I can't thank them enough for the laughs, experiences, and knowledge they gave me."
— Kristen Emmorey CTRS
"Indian Trails Camp is the reason I am teaching as a special education teacher today. I changed my major after my first summer working there. During my time working at camp, I learned how to build relationships, take data, find alternative ways to communicate with campers who were non-verbal, and how to brainstorm solutions to problem behavior. These are all skills that I use every day in my classroom."
— Liz McColl, Level 5C Teacher, Pathfinder Education Center, St. Joseph County ISD
Reds, Whites & Brews
ANNUAL SPRING FUNDRAISER
---
REDS, WHITES & BREWS
PRESENTED BY THE EILEEN DEVRIES FAMILY FOUNDATION
THURSDAY, MAY 18th
Join us for an evening of fun and support Indian Trails Camp!
Enjoy a strolling dinner, an extensive array of beer and wine to sample, live music from Funkle Jesse, and auctions filled with unique items and one-of-a-kind experiences.
Hosted this year at Indian Trails Camp, you will be surrounded by natural beauty as you celebrate with us along the shores of Root Beer Lake, under the big tents.
Tickets are $100 and include dinner, dessert and 12 beverage tickets.
To purchase tickets, go to:
https://www.eventbrite.com/e/reds-whites-brews-presented-by-the-eileen-devries-family-foundation-tickets-617254463717?fbclid=IwAR1myWhtK3NtH5twD_Iy-cpTn7gKqPQplABkIMEW8K_Oma5ORk_yKc8fbiQ
*Attendees must be 21 or over*
---
Presenting Sponsor:

---
Additional Sponsors: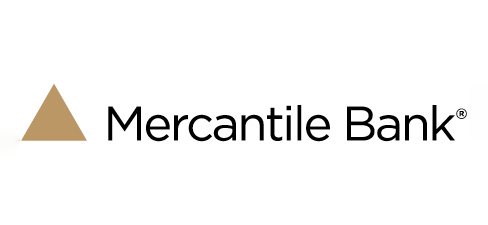 ---
Taps + Trails
TAPS + TRAILS
Presented by The Eileen DeVries Family Foundation
THURSDAY, OCTOBER 5, 2023
TICKETS ON SALE NOW!
Save the date and plan to join us for Taps + Trails!
This one-of-a-kind event celebrates the best of Michigan…craft beers (hard ciders and seltzers, too!), amazing food and the great outdoors.
Breathe in the crisp fall air and enjoy the serene, natural beauty as you follow the trail through Indian Trails Camp, enjoying fun-to-drink beverages and creative food pairings along the way, and live music at the end of the trail.
Whether you're a beverage enthusiast, a foodie, or a nature lover, Taps + Trails is the event for you.
Lace up your shoes, grab your friends and plan on joining us on Thursday, October 5, 2023 at Indian Trails Camp. The fun begins at 6:00pm, so don't be late.
We're excited to welcome some of your favorite beverage partners from the past, as well as a few new ones: Trail Point Brewing, Lost Art Brew House, Sierra Rose, Long Drink and more!
Mark your calendar and get your tickets-we can't wait to see you at Taps + Trails!
For Ticket Information.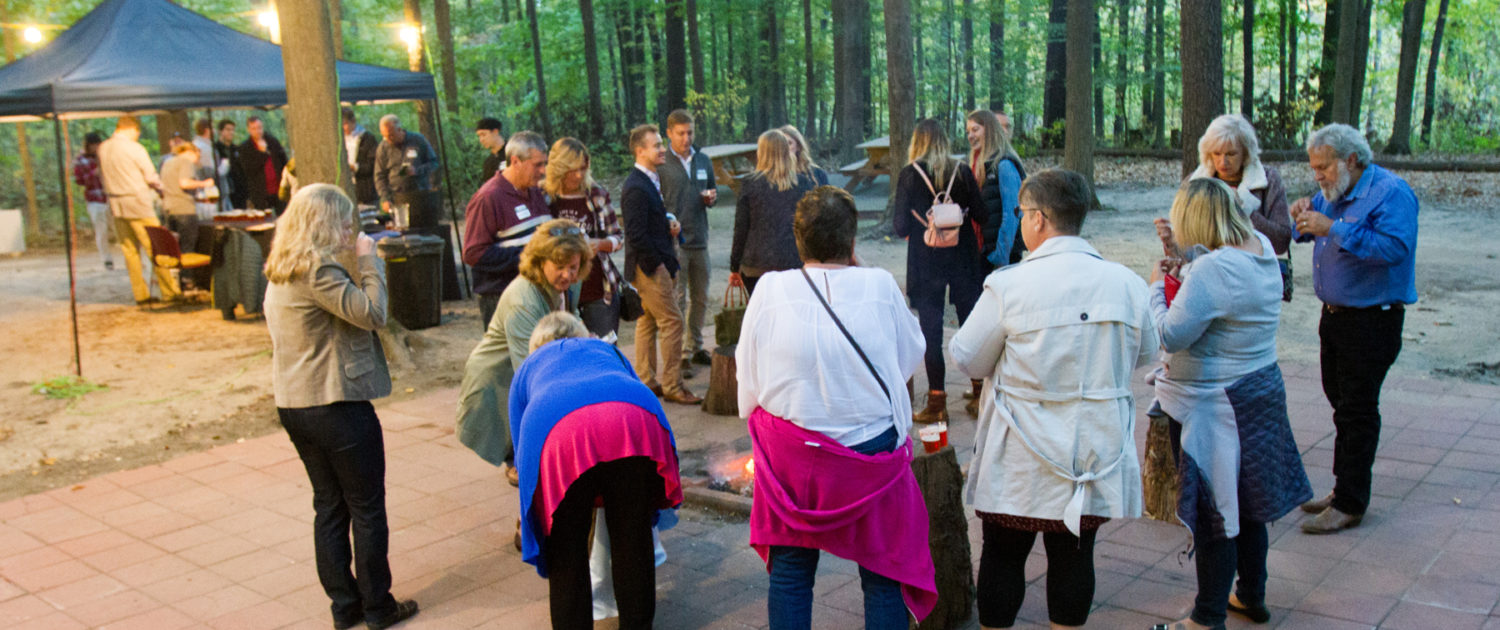 Wish List
WISH LIST
Please Help Us Fill Our Wish List!
It takes a lot to accomplish our mission each and every day; a lot of hard working and dedicated staff, a lot of volunteer support, and a lot of supplies.
Our wish list, thoughtfully created, highlights seasonally, some of the items we need to assist us in our mission to provide Another Best Day for every individual we serve.
As the weather turns cold and snowy, we hope you will consider purchasing one of our winter wish list items. If you have questions about the list, or additional needs, please contact Nikki Outhier at nouthier@ikuslife.org.
WINTER 2023
Crayola colored pencils-bulk pack
Colorations tempura paint-11 gallon set
Fender 2-way powered speaker
Support IKUS Financially
SUPPORT IKUS FINANCIALLY
Our general operating fund allows us to enrich the lives of those we serve.

The scholarship fund helps us serve everyone, regardless of financial ability.

Our

Wish List

contains items that will enhance our programs.

The facilities fund helps us maintain and improve our facilities.

Support IKUS and Indian Trails Camp by using our online Donation Form.
Donate items like nitrile exam gloves, sanitizing surface wipes, and disinfectant aerosol spray that kills viruses and bacteria.
Retreats & Events
PLAN YOUR RETREAT OR EVENT AT INDIAN TRAILS CAMP
IKUS exists to enrich our clients' lives—but that's not all. By partnering with organizations for their specialty camps, events, and retreats, IKUS is able to enrich the West Michigan community.
Indian Trails Camp combines a natural, accessible, and barrier-free facility just six miles from downtown Grand Rapids. Occupying more than twenty nine acres adjacent to Aman Park, ITC provides wonderful outdoor amenities (accessible trails, lake access, nature overlook) paired with the most modern facilities. The facility provides overnight accommodations for ninety individuals.
Organizations may utilize their own staff with the facility of partner with IKUS to provide high-quality program options.
Programming includes:
FOOD SERVICE
TEAM BUILDING
INDOOR SWIMMING
ARCHERY
CLIMBING WALL
ZIP LINE
BOATING

SCAVENGER HUNTS
AND MORE!
For additional information regarding partner and rental opportunities, contact info@ikuslife.org
INTRODUCING THE KATE PEW WOLTERS CENTER
Thanks to our generous supporters, the Kate Pew Wolters Center now provides recreational, therapeutic, social, educational, performing arts, and vocational programs for over 3,000 individuals with disabilities and other community members throughout the year. This 18,000 sq. ft., LEED certified, state-of-the-art life skills and activity facility features a full-size regulation gymnasium, life skills training center, café, performing arts stage, and therapeutic sensory room. The Kate Pew Wolters Center will allow for increased organizational capacity for IKUS programs, as well as increased partnerships with many nonprofit organizations in our community.
Tour Indian Trails Camp
TOUR INDIAN TRAILS CAMP
Contact us to schedule a tour and discover what all the excitement is about!
Volunteer
VOLUNTEER OPPORTUNITIES
By volunteering at IKUS, not only will you enjoy a fun and fulfilling experience, you will enrich the lives of clients and campers.

COMMUNITY EVENTS VOLUNTEER

Assist with community events including the Craft Show, Snow Ball Dance, Taps & Trails, Trick or Treat Street and Breakfast with Santa.
PROGRAMMING VOLUNTEER

Assist during the day or evening with games, activities, and/or setup of evening programming.
If you are interested in volunteering, please complete the volunteer application and/or call (616) 677-5251 and/or email volunteer@ikuslife.org.
Have a group of friends or colleagues that want to make an impact? Contact us for group volunteer opportunities.